Paris restaurant L'Escarmouche
Your group reservation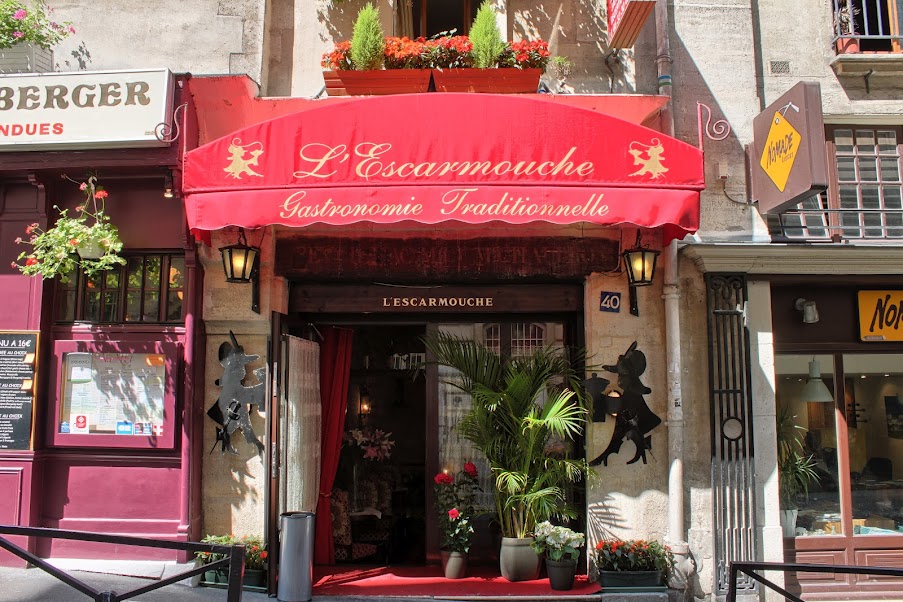 Without really wanting to talk about the method, the restaurant shows you below how it is easiest to contact our services to get the information you want for your next group meal and make the reservation (lunch or dinner with room privatization):
Group booking by phone
Practice in a first step to ensure the availability of space for your group, block a date by putting an option and get a start of information.
And the group service of the restaurant will be happy to welcome you on the phone. 00.33.1.46.33.56.63 & 00.33.6.09.24.09.83)
Group booking by mail

This contact is very used today and if the request is sufficiently detailed to obtain our proposals as soon as possible and to finalize the file. (lescarmouche@orange.fr)
Group booking using the form

Quick request which if it enough precise (date, time and type of event, budget per person, special wishes possible) allows us to send you by email a 1st proposal.
[contact-form-7 id="2310″ title="Contact & Booking"]