Paris restaurant for groups L'Escarmouche – Photo gallery
TRADITIONAL FRENCH RESTAURANT IN PARIS LEFT BANK WITH LUNCH AND DINNER  FOR GROUPS.
BANQUET & RECEPTION ROOM IN ONE OF THE OLDEST NEIGHBORHOODS IN PARIS
Photo gallery of restaurant rooms
LARGE PRIVATE ROOM FOR RECEPTION & WEDDING – BANQUET & BUSINESS SEMINAR
LARGE VAULT OF THE MIDDLE AGES FOR A PRIVATE EVENT OF 40 TO 100 PEOPLE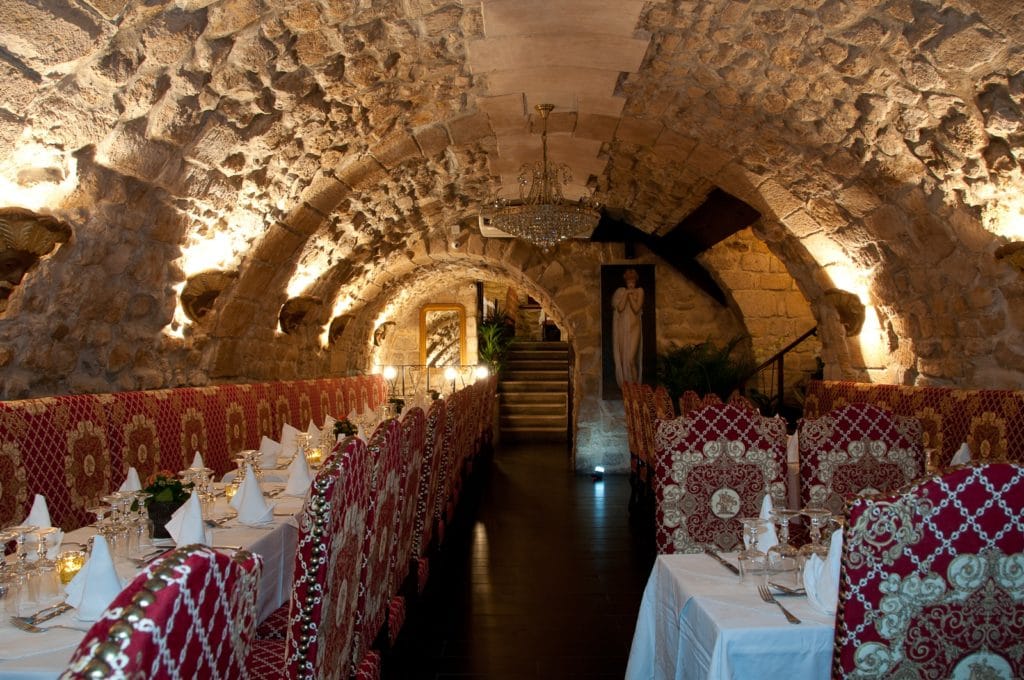 Private room set up for reception
PHOTO GALLERY LARGE GROUP RESTAURANT ROOM IN MEDIEVAL PARIS FOR BANQUET & RECEPTION
AND SMALL RECEPTION ROOM FOR 15, 20 PEOPLE, UP TO 30 PEOPLE.%MCEPASTEBIN%
Other rooms available for group meals, banquet & reception
Restaurant room on the ground floor where you can eat in groups quickly for 40 to 80 people.
Room equipped with toilets for people with reduced mobility.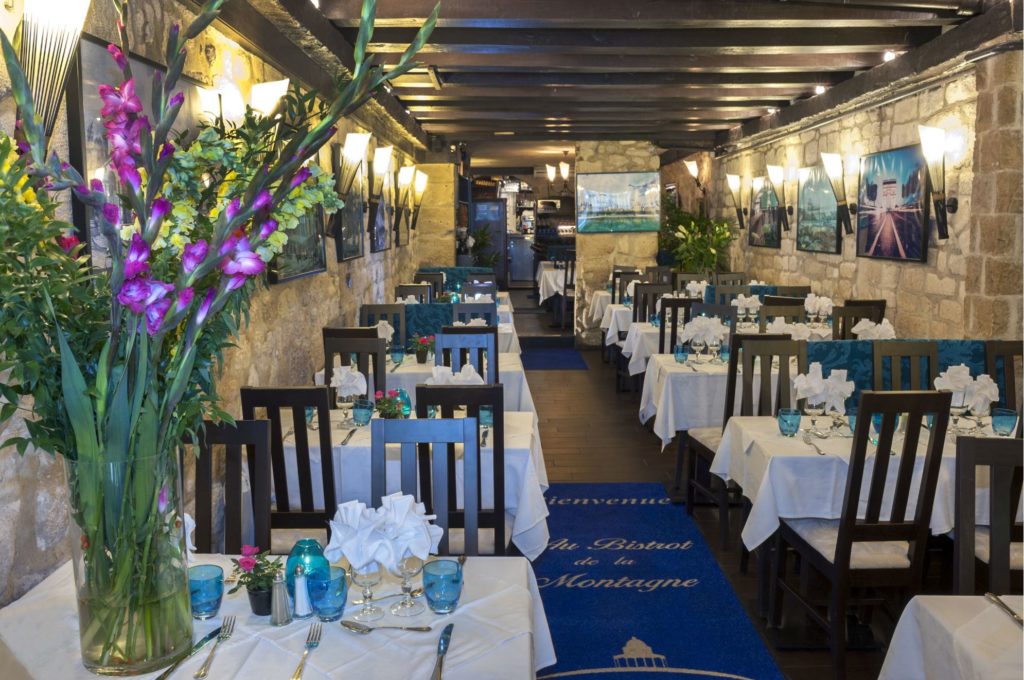 Another beautiful vaulted cellar from the 13th century, possibility of a large table, for 25 to 35 people.
Restaurant for group and banquet at Paris 5th – 40, rue de la Montagne Sainte Geneviève – 75005 – PARIS – FRANCE
At your service
Tel: 01.46.33.30.46 – E-mail: lescarmouche@orange.fr – MOBILE: 06.09.24.09.83
The restaurant will offer you an all-inclusive group menu according to your budget
PRIVATIZATION PARIS RESTAURANT ROOM INCLUDED WITHOUT SUPPLEMENT IN THE PROPOSAL,
REVISABLE IN THE EVENT OF A DISPROPORTIONAL REQUEST OR OVERTIME OF GROUP MEAL TIMES – STUDY PRICE FOR WEDDING & RECEPTION – EVENING & SEMINAR DAY UNDERTAKING.